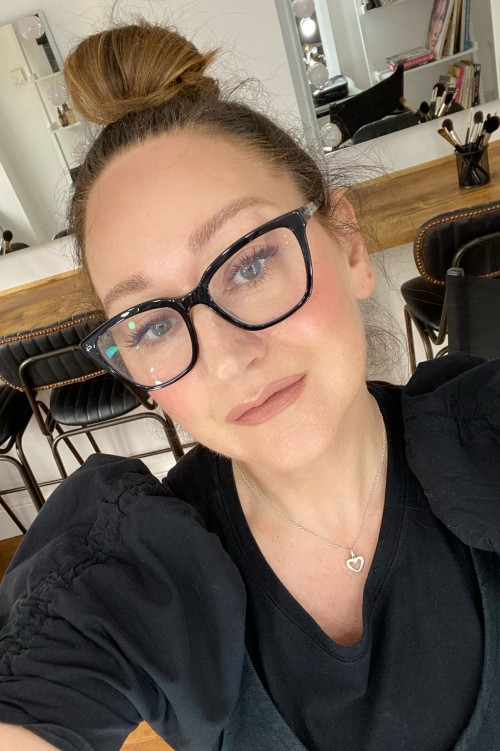 Tina Brocklebank Make-up artist
I always loved Art from an early age, I often say it was the only thing I was good at at school! I used to sit drawing faces for hours. What better career to go into to combine make-up, (which I also loved from an early age – thanks to my Mum buying me a Girls World!) and Art. I have been hooked ever since. I was hugely inspired by my Mum as she always looked so glamorous. She wouldn't leave the house without her lippie on! Sadly I lost my Mum to cancer recently, she was 81.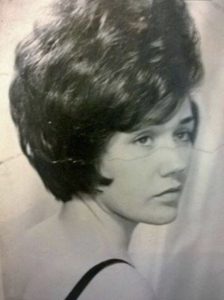 Tina's Mum.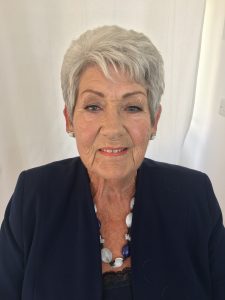 When I was 20 years old, after doing several jobs I hated, I decided to pursue my dream of becoming a Makeup artist. I had to first learn about skin and had secured a place at North Lindsey college in Scunthorpe, studying Beauty Therapy. It was very difficult but very rewarding. I couldn't quite believe the fact that I was actually on a course teaching me about something I was so passionate about! I remember sitting in a make-up lesson feeling so happy, as we were taught all the basics and the history of make-up. I was hungry for more, but living in a small town, such as Grimsby, there wasn't many opportunities for me and I was eager to learn more about the art of make-up. I was obsessed with Vogue, The Face and Elle at the time too.
When I was 23 I applied for a place on a H.N.D course for make-up and hair at the London College of Fashion, I was so happy when I was accepted. I was very blessed to have such supportive parents. My Mum and Dad are no longer with us, but without them, I would not be doing what I am doing now, that is for sure.
I graduated when I was 25. I absolutely loved London and the course, I met so many interesting people and visited so many fantastic places there, (including many nightclubs of course!). I worked on London Fashion week and numerous shoots, it was amazing, but after I graduated I was overwhelmed with where to start and there was no help for students or guidance, (there was no social media then!) It was also whilst I was studying in London that I met my now Husband, Ian and we decided to move to Nottingham together when I graduated.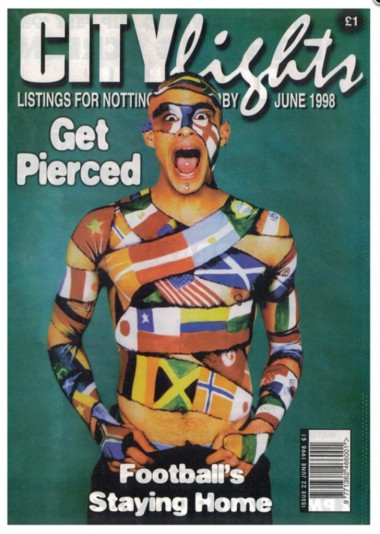 World cup body painting by Tina Brocklebank
During my time in Nottingham, I worked nationally as a Freelance Make-up artist for various agencies, gaining valuable experience and building up my portfolio, working on T.V, theatre, fashion and commercial projects. The make-up artist industry was hugely different to how it is now. It seems everyone you talk to nowadays is a "Make-up artist" or has a friend who "does make-up" I worked so hard to gain the title and it seems you don't have to do that nowadays!...I remember driving around Manchester and other cities, with my portfolio book, knocking on countless photographers doors, it was how it was back then, there was no internet! it's so much easier nowadays with the global platforms and connections that it brings.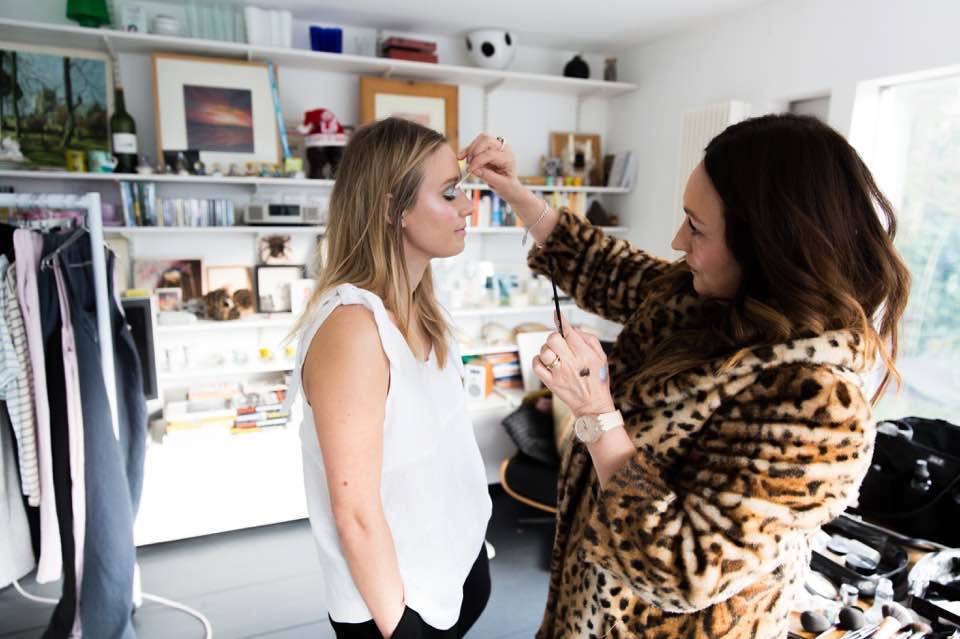 Tina Brocklebank Makeup artist. STALF shoot.
I gained representation from several well renowned model agencies, who had Make-up artists on their books – Models Plus in London, M.O.T. in Hertfordshire, Number One Model Management in Nottingham and Boss in Manchester. I loved working on exciting and diverse make-up jobs and travelling all over the country. I worked on London fashion week, The Royal Opera house in Covent Garden in London, Vision Express, Loaded magazine, Boots, Marks and Spencer and on lots of other great magazine shoots. I loved meeting the models, photographers and creative teams.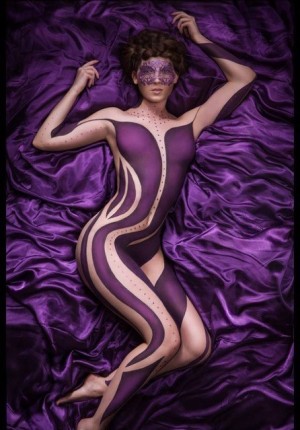 Body painting by Tina Brocklebank Makeup artist for Stroke U.K
Freelance work was tough, the work was great but you had to wait such a long time to get paid and then the agencies would take a good cut from what you had earned. Eventually, I decided to go and work for Bobbi Brown in Nottingham, (for a more reliable income I guess, but I still worked freelance), this was in 1997 and Bobbi's make-up line and brand was new on the scene and I found it very exciting. I also loved the brands' philosophy that less is more with makeup. I was so happy when I got a job and was trained by them in London. It was hard work but I learned such a lot. This is where I fell in love with the brand. Bobbi Brown is still one of my idols, however, sadly she is no longer with the brand and to me, the brand has veered off the rails a bit with Bobbi's philosophy. Bobbi now owns her new brand, Jones Road Beauty.
I also love Lisa Eldridge, Barbara Daly, Mary Greenwell, Val Garland, Rae Morris, Samantha Andrews Chapman, Nicola Chapman Haste, (both from Pixiwoo fame), Maggie Hunt, (who I have admired since my Vogue days and I am in touch with regularly), Phyllis Cohen, Polly Osmond, (who I went to college with), Alex Box, (like me from Grimsby!)..the list is endless. I find these artists all very inspirational.
In 1999 we relocated back to Lincolnshire, I married Ian and in 2000 I gave birth to our beautiful daughter, Alisha. I wanted to devote all of my time with her, I am so pleased I did.
In 2003, Alisha had started going to nursery school and I was thinking about make-up, (again!). I didn't want to work whilst she was a baby, I adored spending time with her. We used to spend hours getting messy with paints and anything creative. I remember one day I walked into the room to find Alisha had painted her whole body and face, I was so proud! I encouraged her, and to this day, (she is now nearly 23), she is an amazing artist and has graduated with a degree in Fine art and photography from Camberwell Uni in London. I am so proud of her. She recently worked in New York on an internship with celeb photographer, Ryan McGinley, who works with Beyonce, Harry Styles, etc! She now works for a London based, online company as Creative director for Morning and regularly works in New York.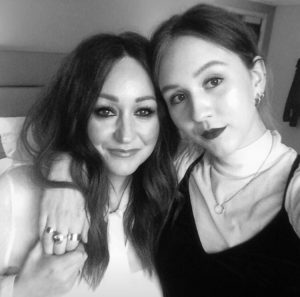 I began offering make-up lessons and wedding make-up in Lincolnshire when Alisha was about 3. I found people in this area absolutely loved it. Makeup here was very limited and my clients loved the fact that I was a Professional make-up artist with lots of experience and professional, exclusive products. I wanted to give ladies in Lincolnshire the same opportunities as city ladies, so they could experience the high end makeup brands and products and provided a luxury experience.
Since then I have built up an excellent reputation not only locally, but nationally too. I travel all over the country and I feel honoured to be able to help people of all ages, ethnicities and genders to not only look amazing but feel amazing.
My job is a caring, nurturing job and I think this is such an important attribute to have, to be a good Make-up artist.
I now have my own luxury make-up studio at home in Brigsley, where I offer make-up lessons, special occasion make-up and occasionally, wedding make-up, (which is by special arrangement). I am kept very busy! (Brigsley is a little village, just on the outskirts of Grimsby, North east Lincolnshire.)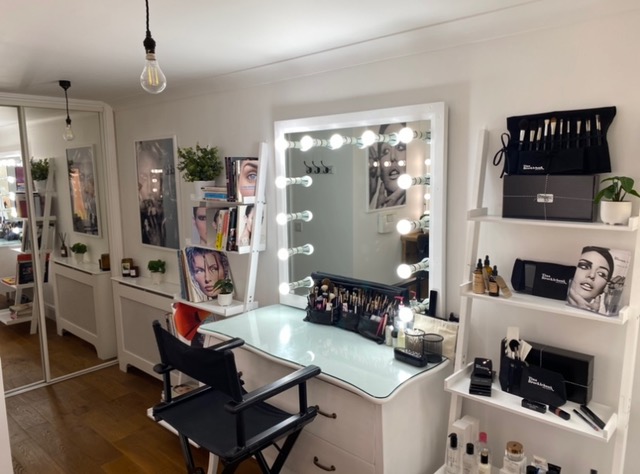 I also have my own brush range and I even sometimes make my own natural Facial oils to order!
I am passionate about my work and I know how important great makeup brushes are in creating the highest standard of makeup, with ease and precision.
I meet so many people who want to learn how to apply makeup quickly and simply, so I created my first collection in 2020. Each brush is used and selected exclusively by me. The brushes are high quality, hand made in the U.K using traditional methods; with the handles being made from birch or beech wood from managed forests and the brush heads from the highest quality, synthetic, vegan hair.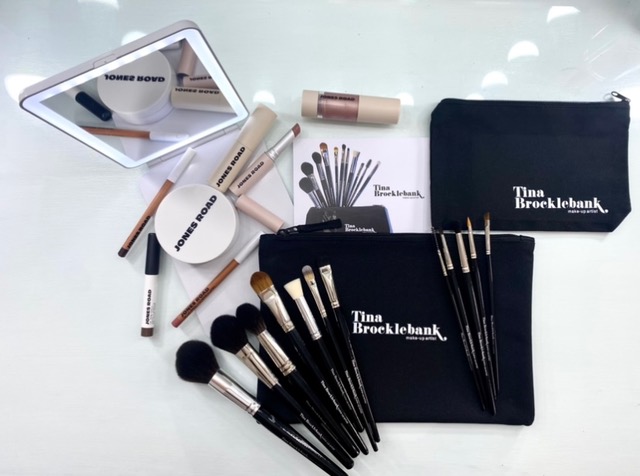 See the link below to visit my online store for more information/to purchase.
My work has taken me all over the U.K and abroad, but I am a country girl at heart! I love being at home and walking my dogs in the beautiful Lincolnshire wolds,
My intentions were the same then as they are now : To offer a luxury, Professional make-up artist service and the opportunity to experience the best high end products. I also love to help people feel the best they can by the clever use of beauty products.
My 30+ years of experience include working for T.V and theatre, London Fashion week, Boots, No. 7, London Graduate week at St Martins college, The Royal Opera House, Loaded magazine, Marks and Spencer, Vision Express, Looks magazine, City Lights magazine, Snowboard UK magazine, Nottingham Playhouse, Sanatogen Gold, Arena magazine and Michiko Moshino and of course for Bobbi Brown. 20+ of those years I have spent building up my business from nothing and I am very proud of my achievements to date.
I was also twice a finalist for Make-up specialist of the year for the prestigious Professional Beauty awards in 2011 and 2013, also National finalist for Best wedding make-up artist 2016 for The Wedding Industry awards for the East Midlands. I was also Beauty editor for The Lincolnshire Journal magazine which I wrote a monthly column for a number of years.
I have worked on hundreds of weddings over the years all over the U.K and done hundreds of makeup lessons too. I love my work and meeting so many amazing and inspirational people!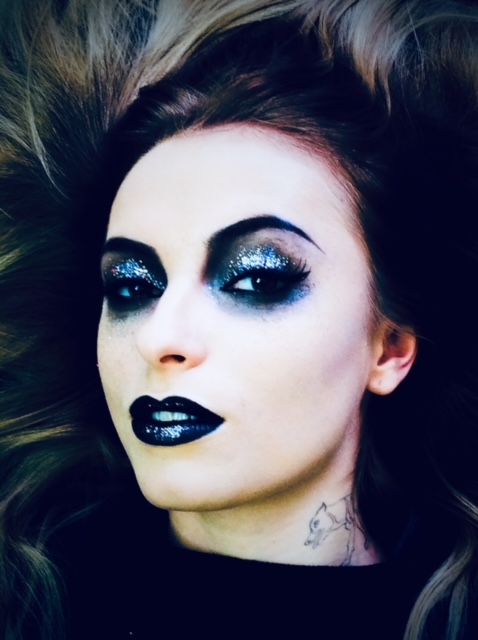 Visit my online store for more information/to purchase
Want to get started? Get a Quote.