Hello!
After graduating from the London college of Fashion and working in London and the U.K, I have worked as a professional makeup artist for over 30 years in T.V, editorial, commercial and theatre.
For the past 20 years I have specialised in weddings and special occasion make-up at my Lincolnshire countryside studio.
I love my work and I know how essential great makeup brushes are to creating the best makeup looks.
I meet so many people who want to learn how to apply makeup quickly and simply so I created my first brush collection in 2020! since then I have now included a new travel size set.
The brushes are high quality, hand made and assembled in the UK using traditional methods, with the handles being made from birch or beech from managed forests and the brush heads from top-quality vegan hair.
Each brush has been selected by me and I am very proud and excited to give you the opportunity to purchase them!
I hope you enjoy using the brushes as much as I do!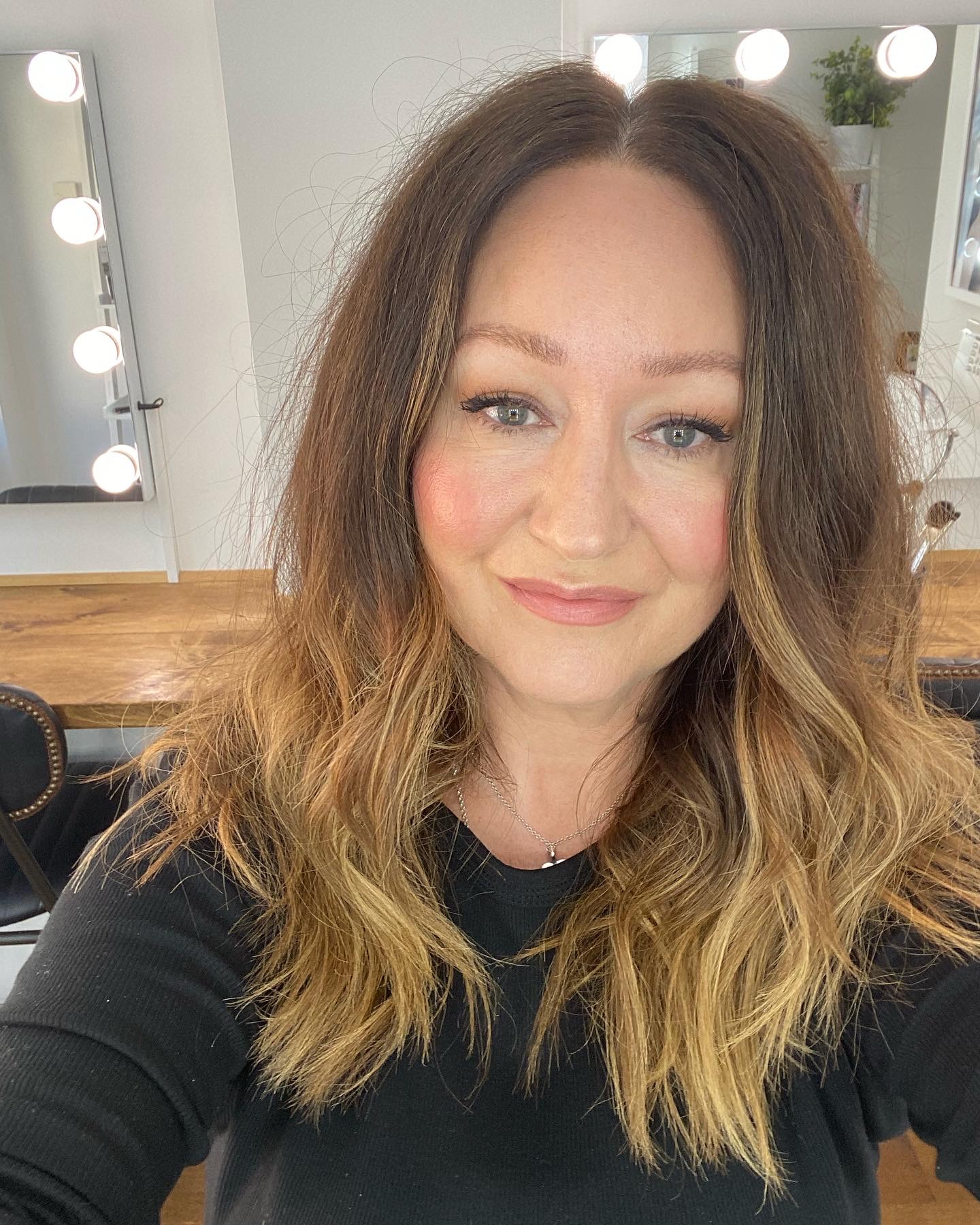 Pro size 12 piece brush set, large makeup bag and complimentary small makeup bag - £140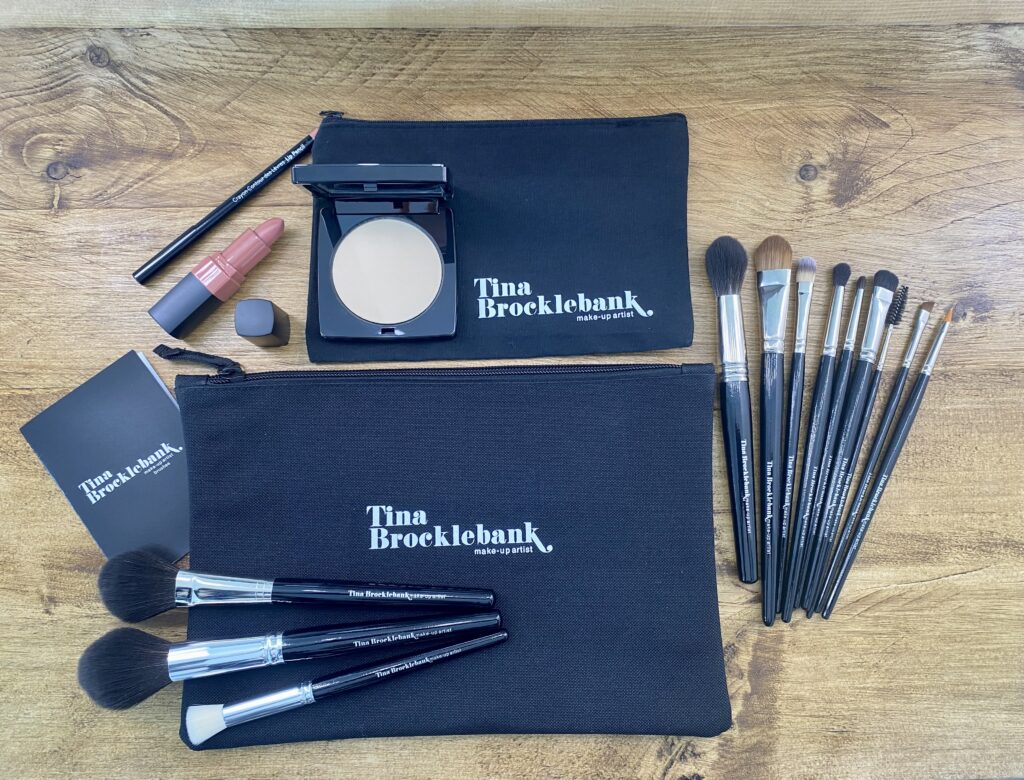 Pro size 12 piece brush set, Travel Hollywood mirror, large makeup bag and complimentary small makeup bag = £160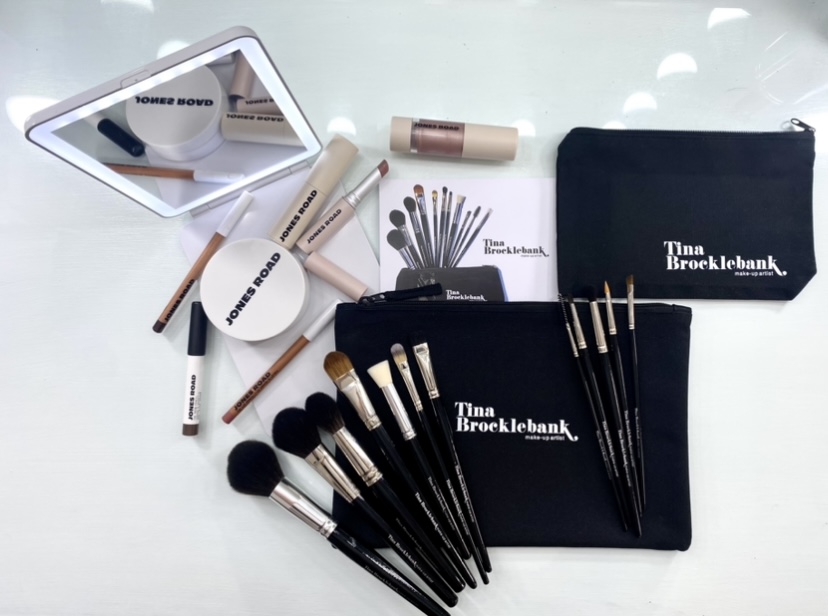 Pro size 12 piece brush set and wrap, large makeup bag, Travel Hollywood mirror and complimentary small bag = £188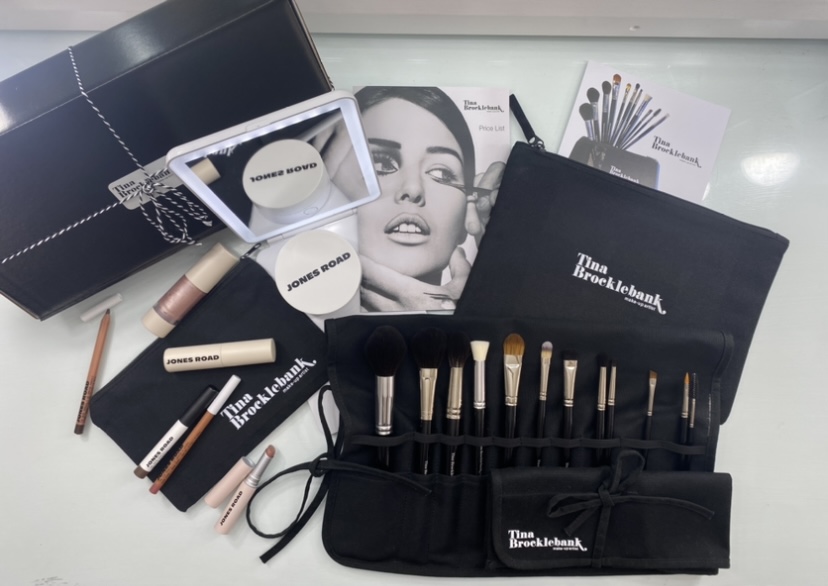 Travel size 6 piece brush set and small bag = £80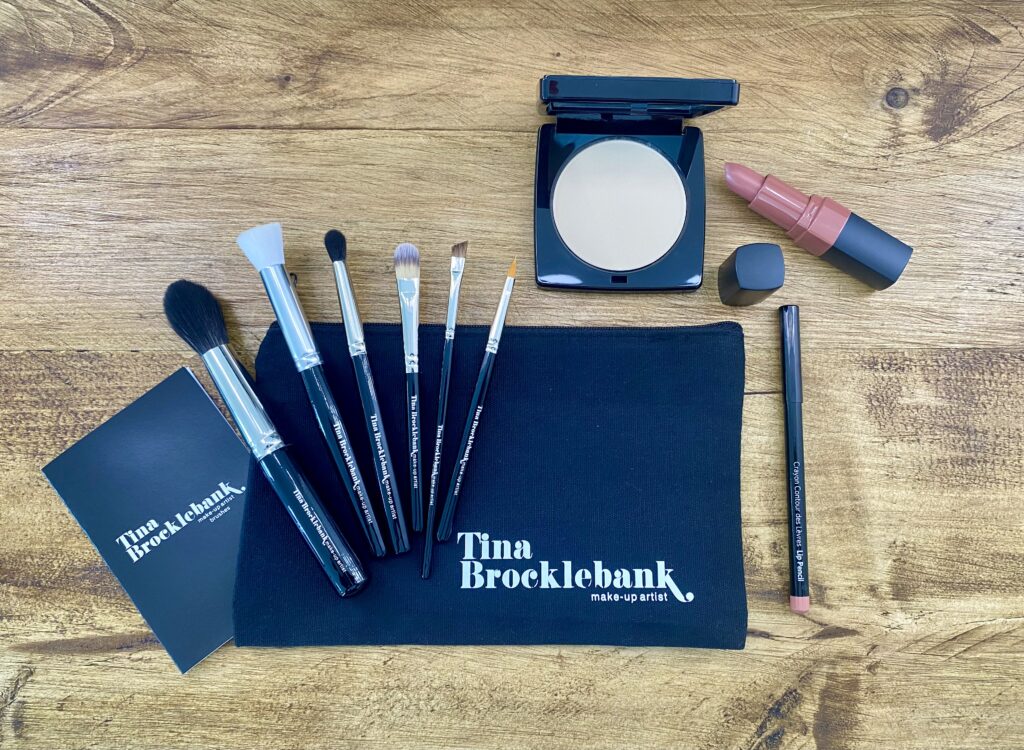 Also available as a Gift set - Travel size 6 piece brush set, small makeup bag, Travel Hollywood mirror and large makeup bag = £112
If you would like to purchase a voucher/brush set /gift set then please contact me via tina@tinabrocklebank.co.uk or you can purchase directly my Online store on my website.
If you would like a *Gift voucher to go inside the brush/gift set then this can be arranged too. (*from £50 upwards). You can also purchase vouchers via my online store and these can be used towards any service.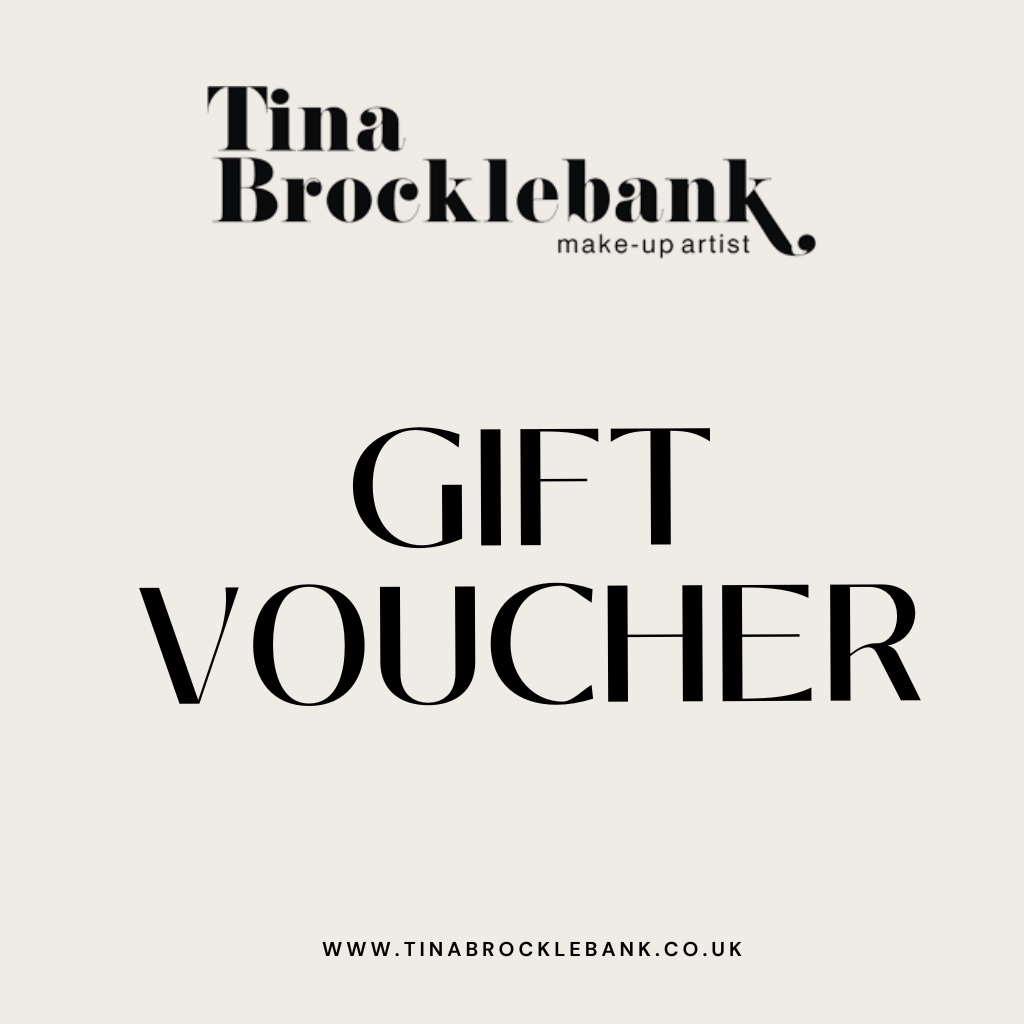 Last month I went to visit my daughter who lives in London and I had the pleasure of attending an exclusive event at Liberty with one of my favourite Make-up artists, Lisa Eldridge.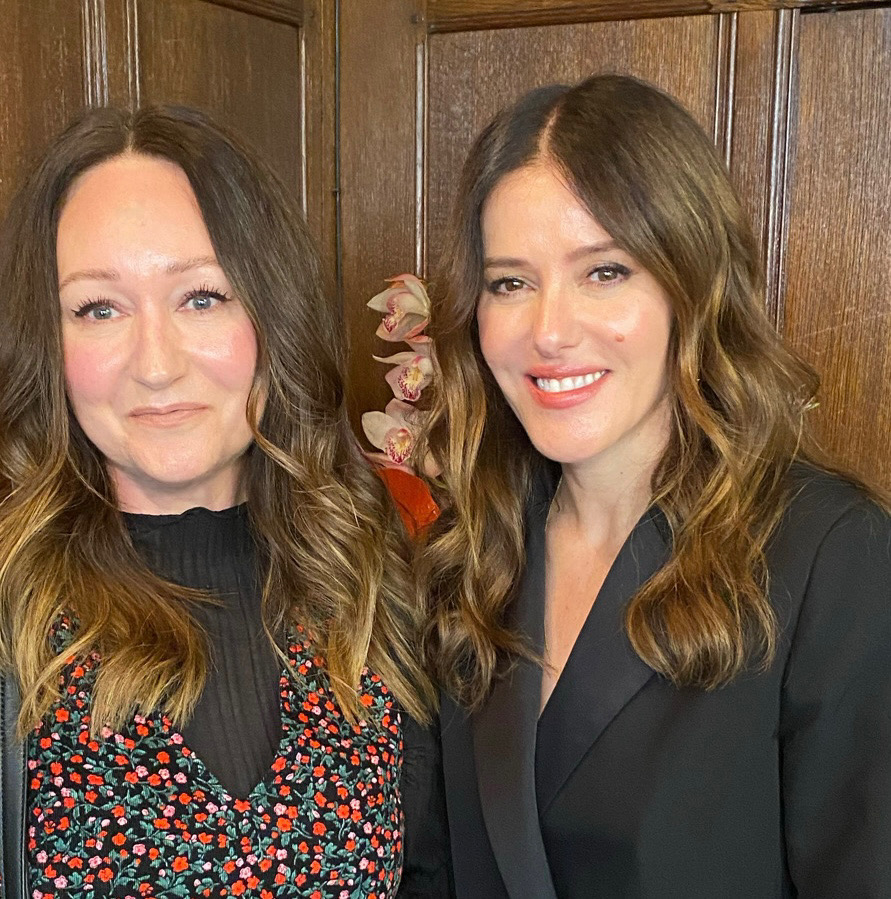 It was really fascinating to be shown some of Lisa's vintage makeup and to hear about her insider tricks and tips with reference to technique, colour, texture and looks. She was as lovely in real life as she is on her YouTube videos. It was a pleasure to meet her.
Lisa, like me, has been in the industry for over 30 years and used to work on the T.V programme 10 years younger and is one of the worlds leading Make-up artists. She also works with celebrities such as Kate Winslet, Dua Lipa and Sophie Dahl. Lisa also has her own makeup brand now, which I am introducing into my studio.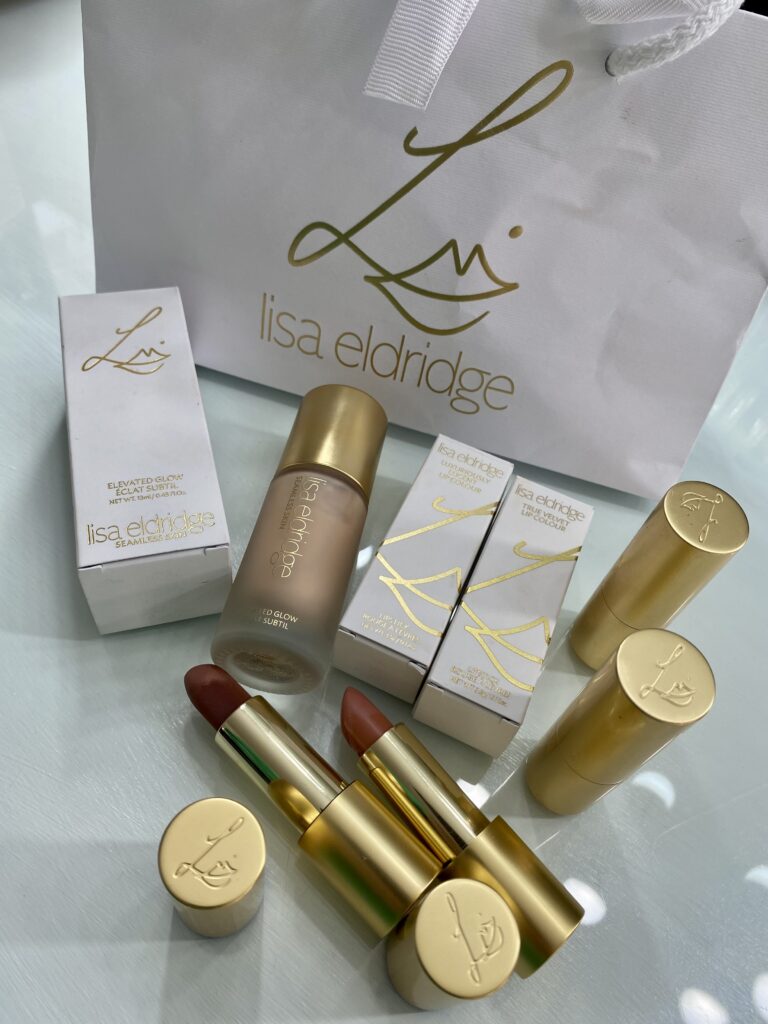 I have also been very busy working on Online and studio makeup lessons. These have included Groups, Joint and 1-1. I am thoroughly enjoying doing them and get such great feedback, (see Google for my reviews and on my Facebook page).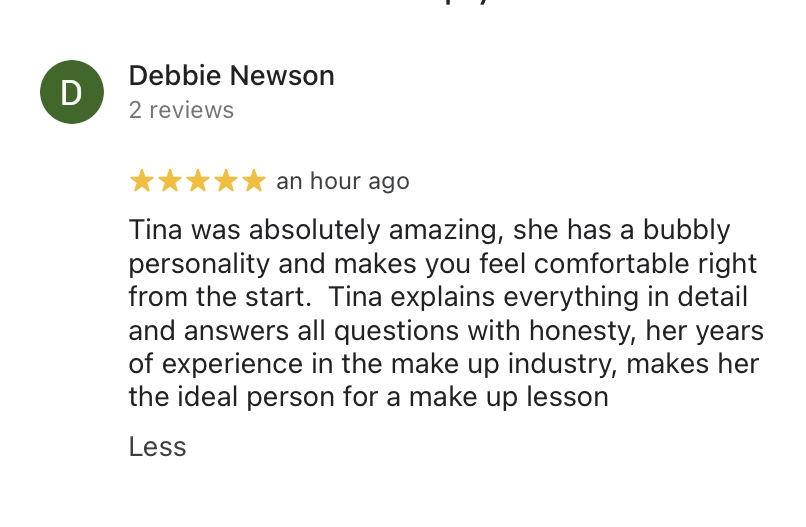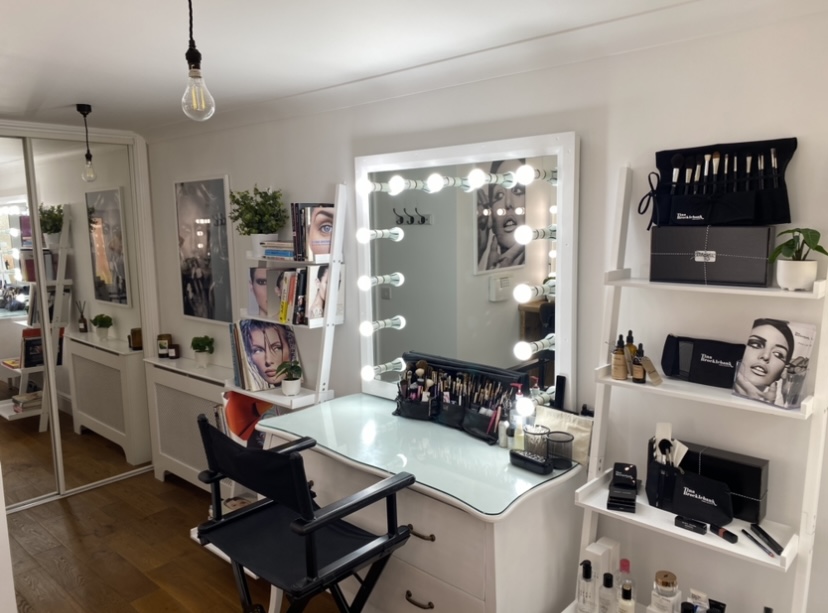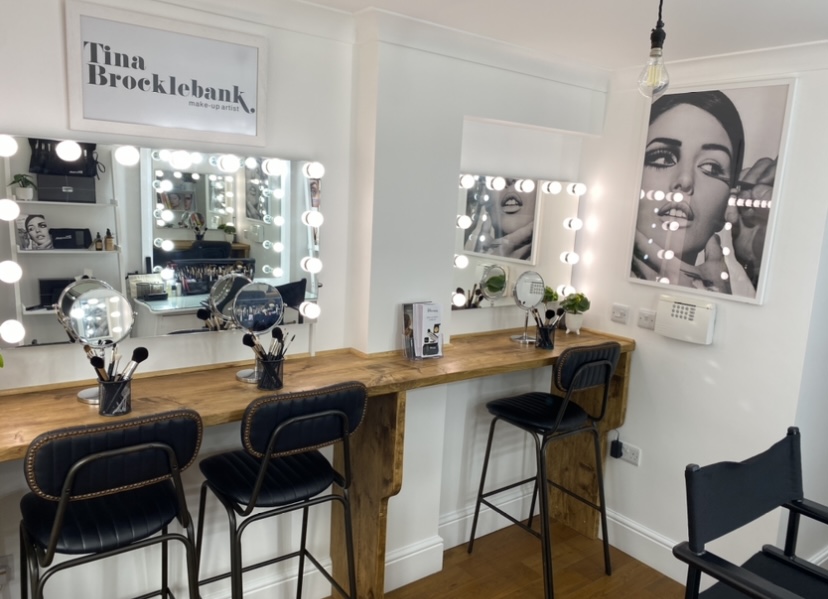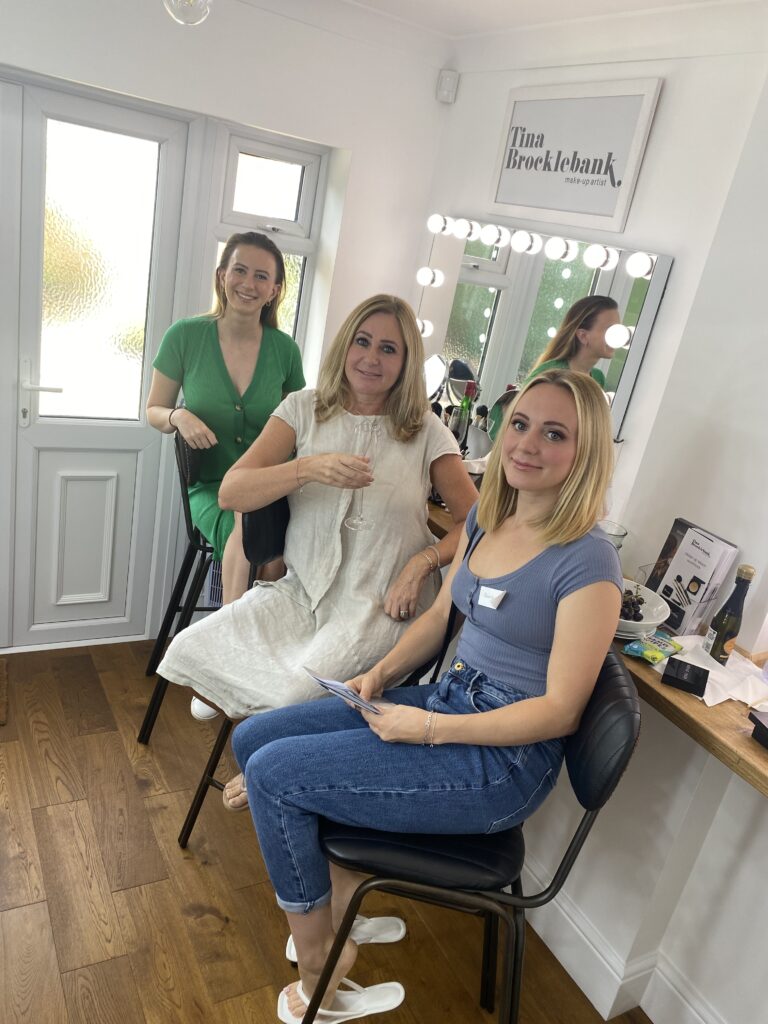 For Halloween this year I decided to have a bit of a laugh and do a Herman Munster make-up. To be honest I had been wanting to do this for a couple of years now but could not seem to find a good enough forehead! (but there are always ways around this I discovered!)
I finally found a mask online and just cut off the forehead bit and painted over it to match the rest of my face. You have to make sure the mask is "foamy" and not shiny so you can paint on it.
I also bought a wig and cut it up to make a good match to Hermans, then just gripped the pieces on. I also bought a kids monster mask and cut off the screws so I could stick onto my neck with lash glue! I had a LOT of fun!!...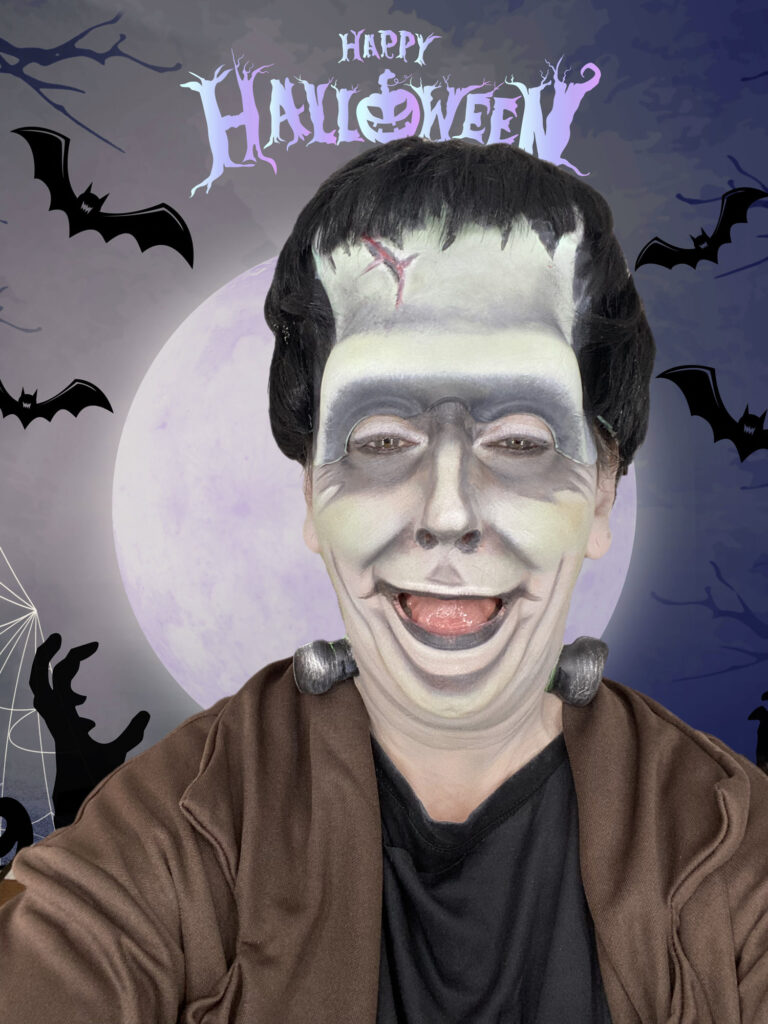 (When I posted it online I had to notify my followers that it was actually me, as no one realised haha!!)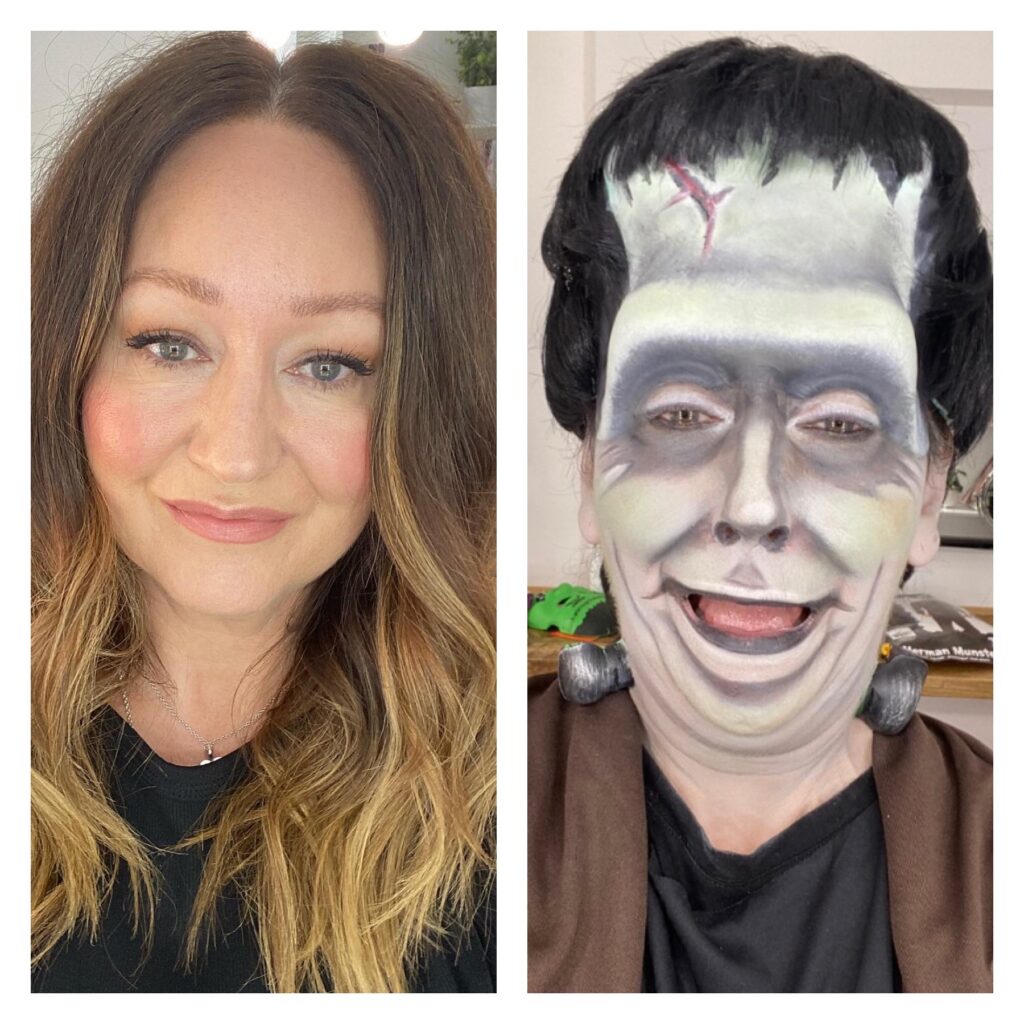 Here are a few clients I have been working with recently on makeup lessons and special occasion makeups. (I have cut right down on my wedding work now and is by special arrangement only, as I want to focus on my studio work).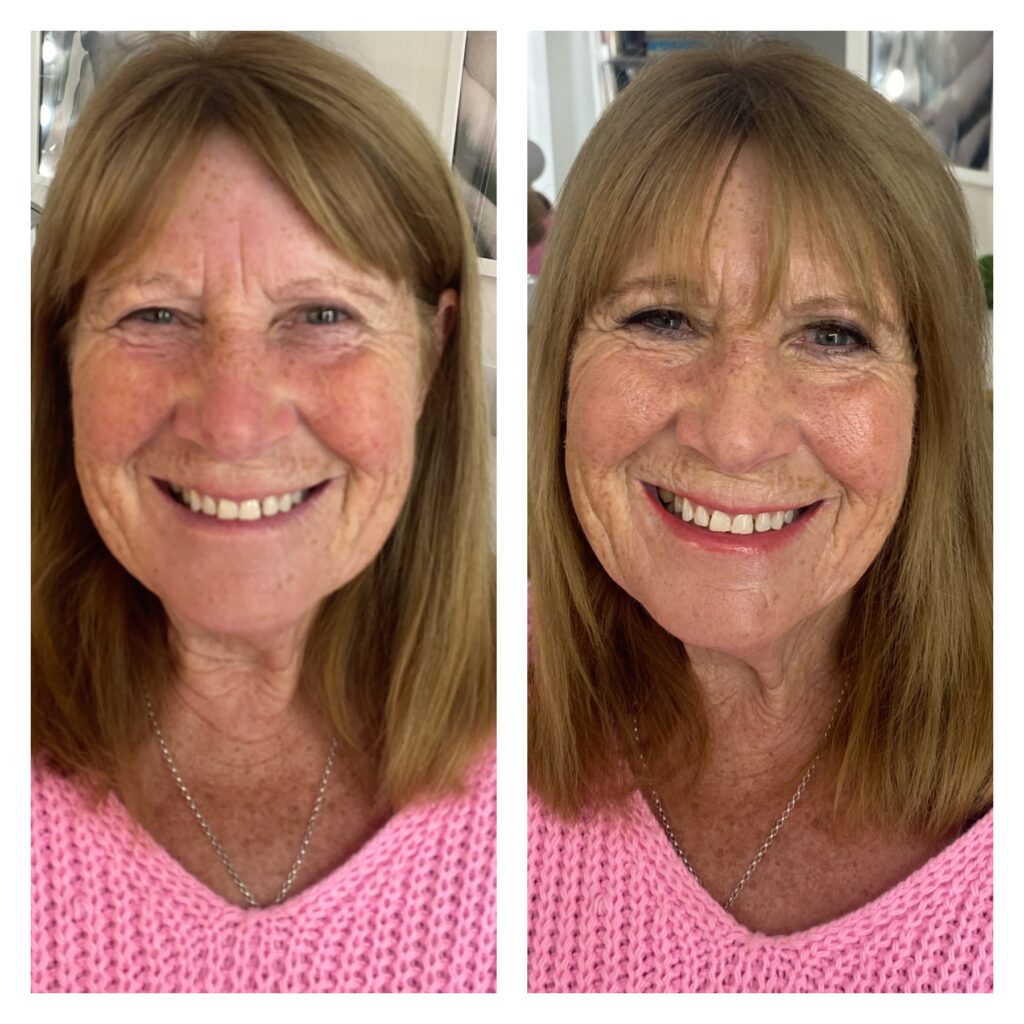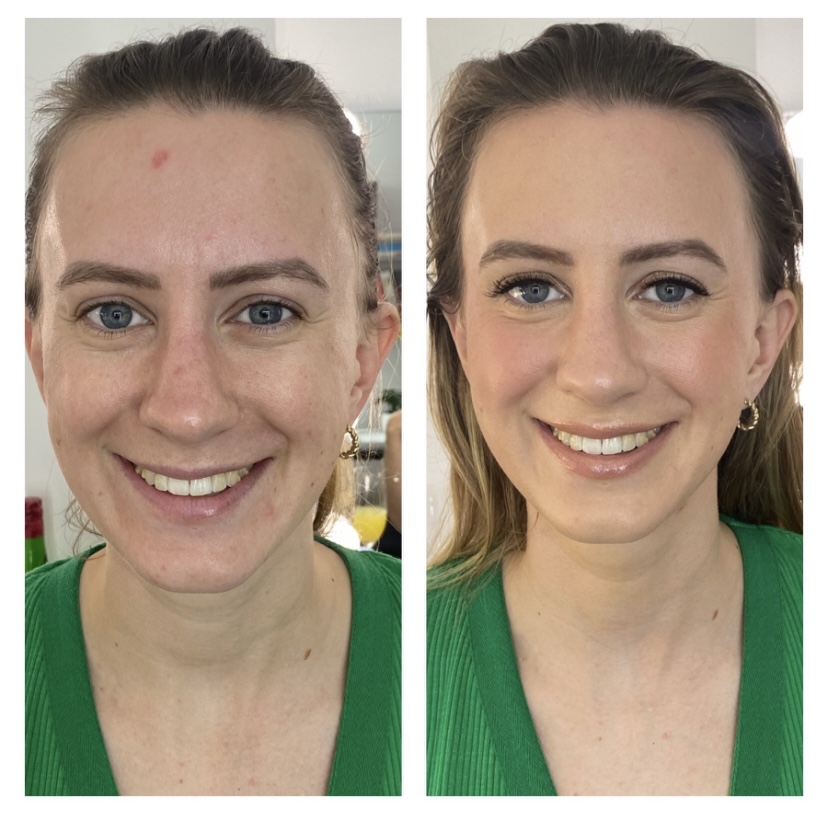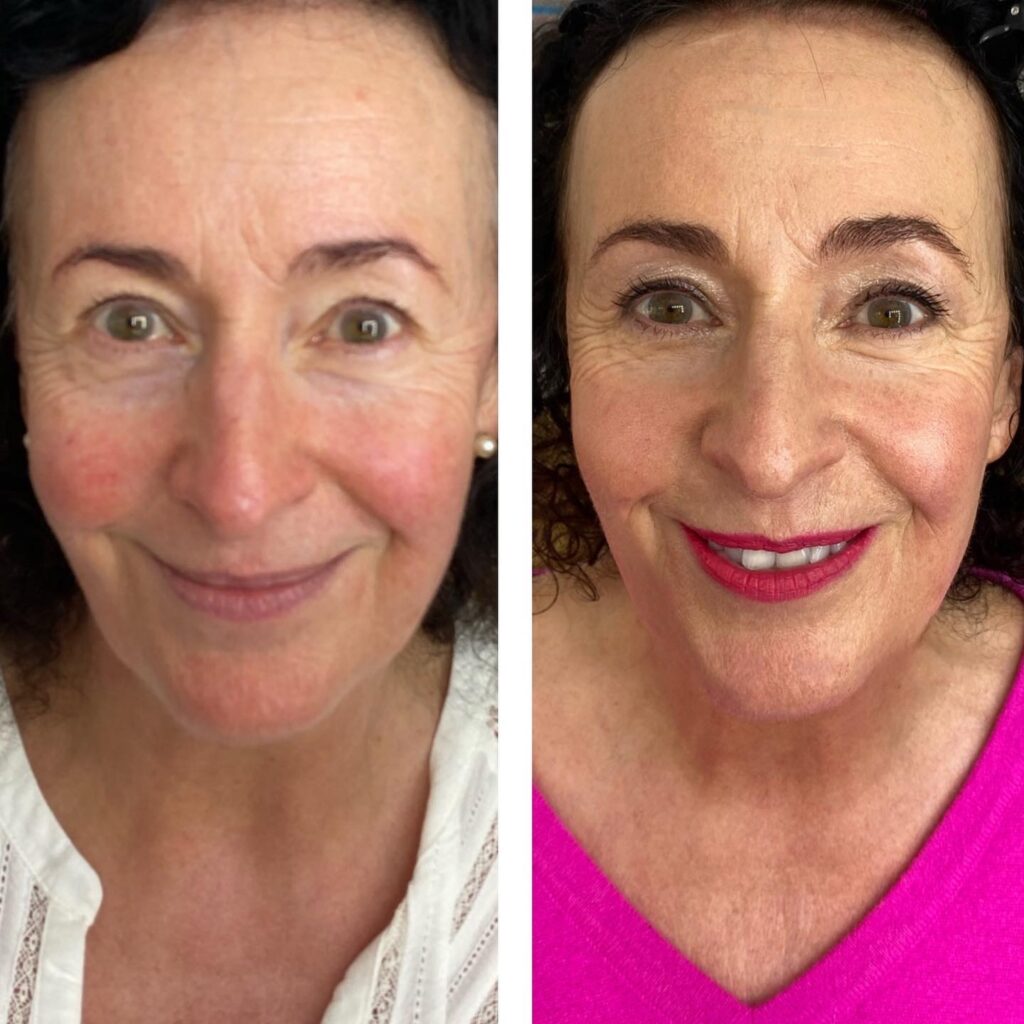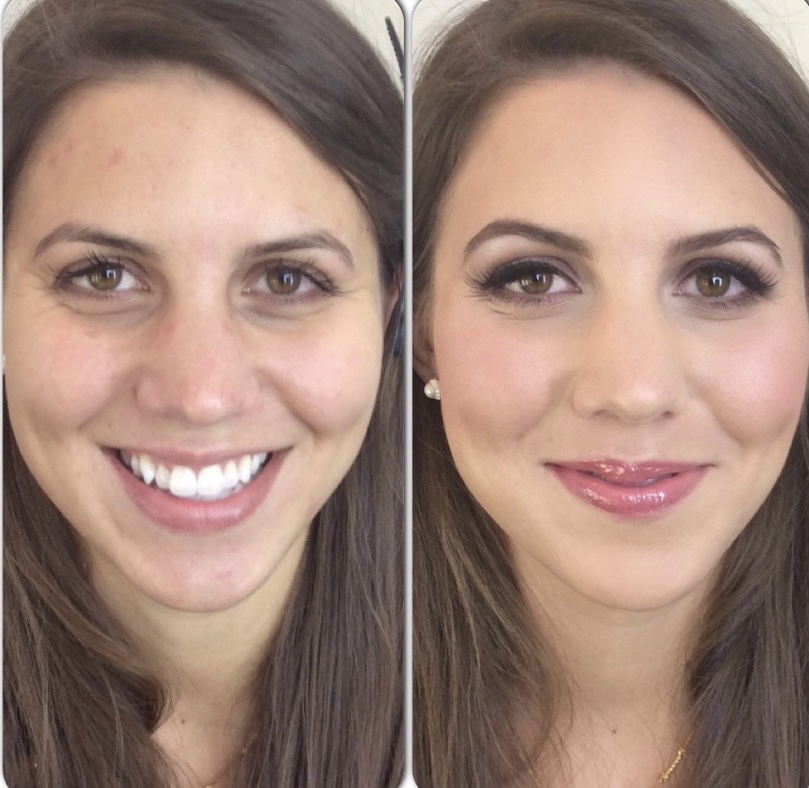 I am looking forward to 2024, (I have taken bookings already for '24 and 2025, so please do get in touch if you would like to book...it is never too early!)
Thank you for being a subscriber or following my work on social media, it really does mean a lot to me.
Tina x